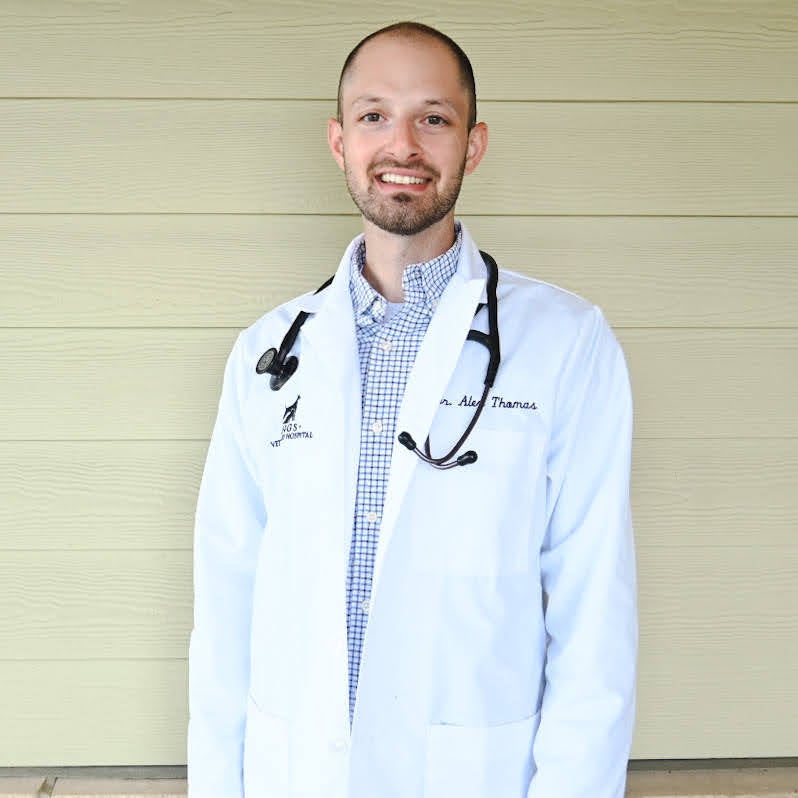 Dr. Thomas grew up in Southeastern Wisconsin. He completed his undergraduate studies at Ball State University before earning his DVM from the Lincoln Memorial College of Veterinary Medicine. As part of the LMU-CVM distributive program, Dr. Thomas had to the opportunity to travel the eastern half of the United States working with specialists and general practitioners from a wide range of backgrounds.
Durning the distributive year, Dr. Thomas rotated each month between general practice, surgery, internal medicine, emergency and laboratory diagnostics. He spent two years practicing general medicine with small animals at another Ohio clinic prior to joining Kings Vet Hospital. He particularly enjoys radiology and dentistry.
Dr. Thomas lives in Liberty Township with his wife and two cats, Mac and Roger. In his free time, he enjoys fishing, boating and being outdoors.