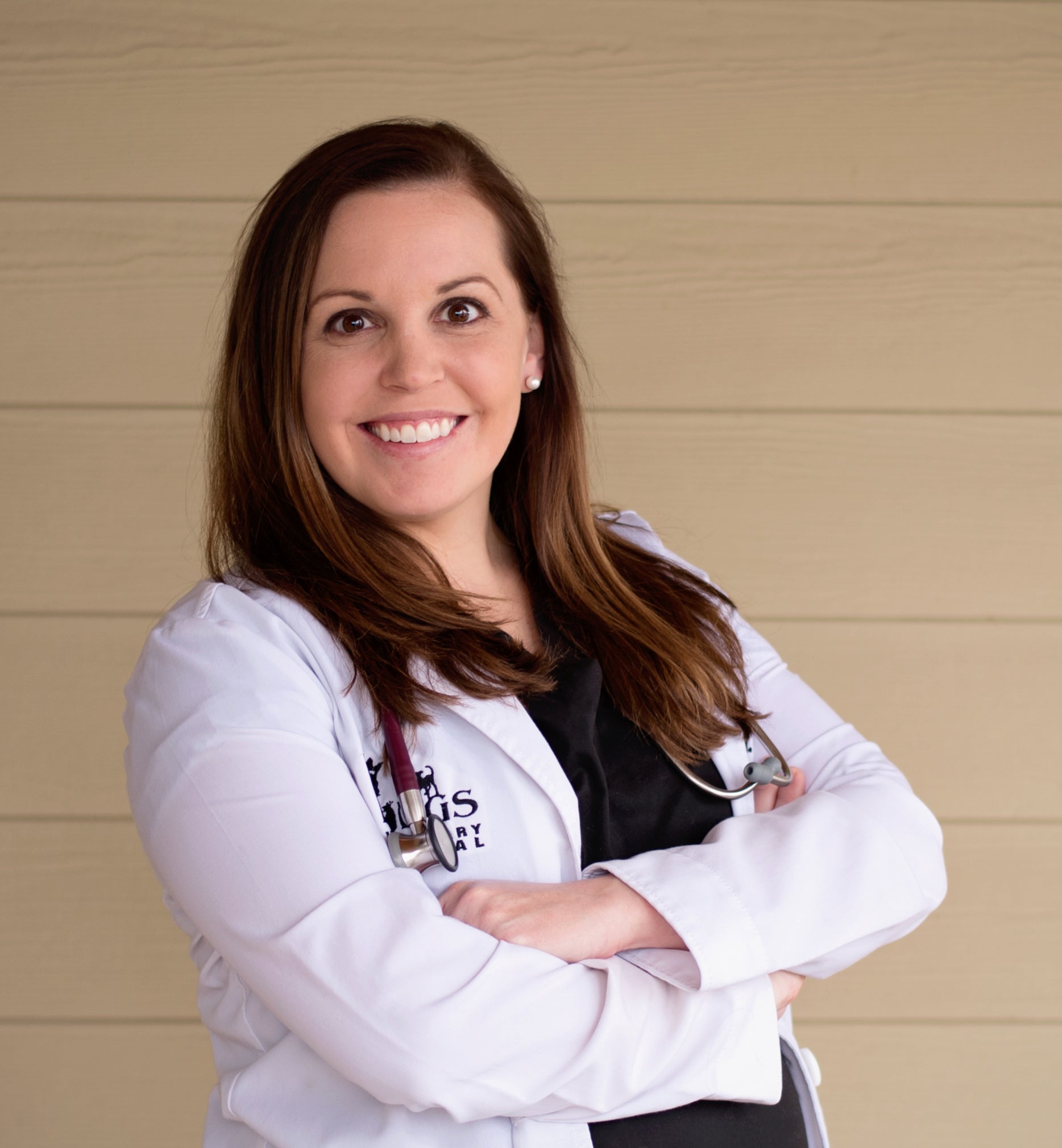 From a very young age, Dr. DeNuzio knew that becoming a veterinarian was her life's calling. Growing up, she surrounded herself by animals at every opportunity, from horseback riding and raising pets of all sorts to working on a whale watch boat in high school. She received a dual Bachelor's degree in Animal Science and Zoology from Michigan State University, graduating Phi Beta Kappa. After undergrad, filled with a strong desire to help others and live abroad, she joined the Peace Corps and spent a year and a half living and working in rural Uganda. She graduated from The Ohio State University's College of Veterinary Medicine with a focus in small animal medicine, and was the sole recipient of the Excellence in Small Animal Emergency Medicine Award from her graduating class of 162 students.
She began her career working overnights at a 24-hour emergency hospital. The hours were long, but the experience was invaluable, exposing her to a huge variety of cases that quickly expanded her diagnostic and surgical skills, especially in regards to managing critically ill pets. After a year in emergency medicine, she transitioned to general practice. While her main professional interests include surgery, emergency medicine, and neurology, one of her favorite aspects about being a veterinarian is that she gets to do a little bit of everything! She loves developing relationships with clients and educating pet owners by providing detailed yet easy-to-understand explanations of what their pets are going through.
Dr. DeNuzio lives in northern Kentucky with her husband, their twin boys Gio and Luke, and two dogs - Kibo (the world's most beautiful village mutt whom Dr. DeNuzio adopted while in Uganda) and Sonny the Schnoodle. She enjoys traveling, photography, reading, and DIY home projects (if she weren't in love with veterinary medicine, she would aspire to be the next Joanna Gaines).