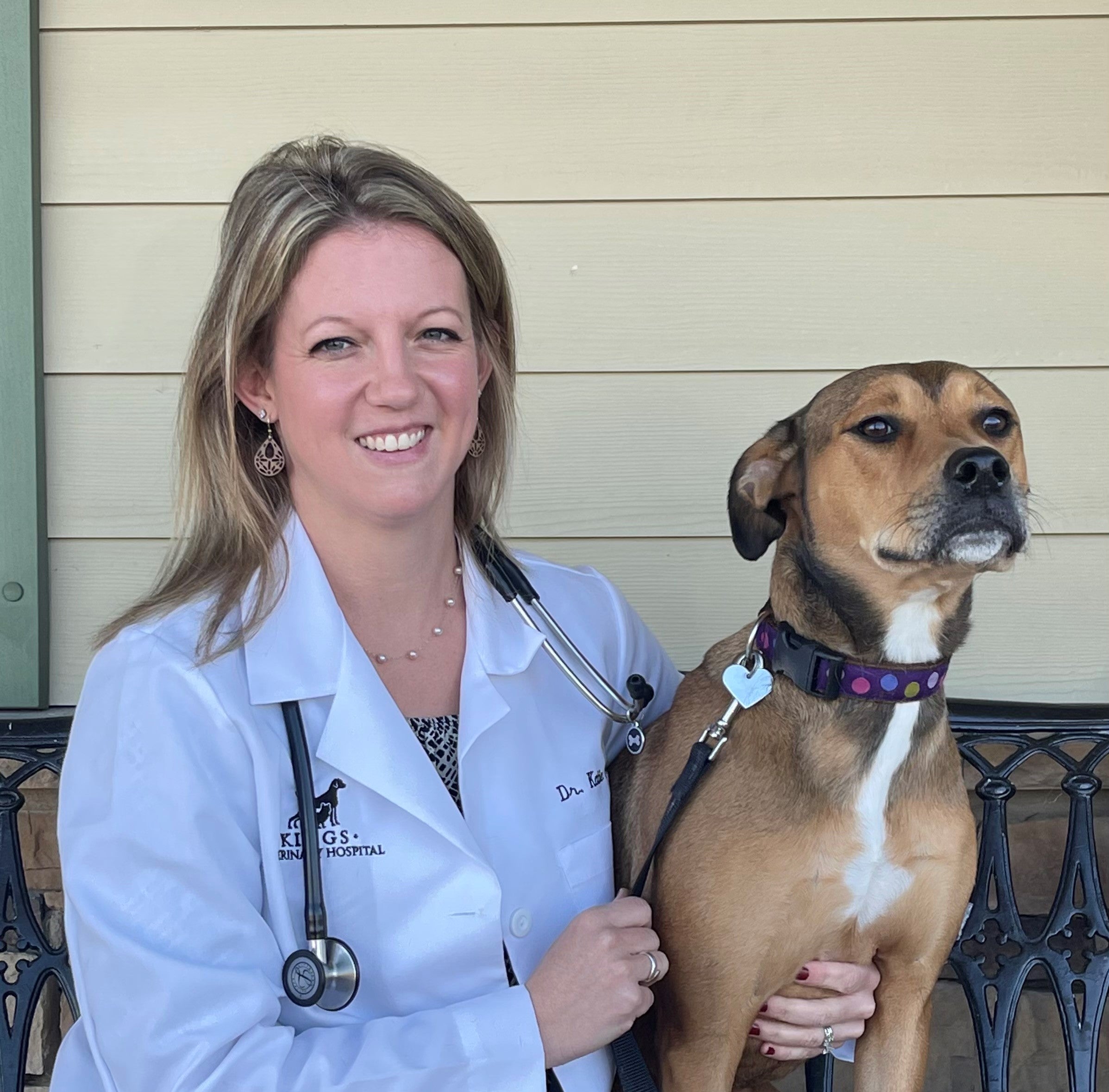 Dr. Freson grew up in Cincinnati and attended Kings Schools. She has always been around animals and was known in her neighborhood to be the local pet sitter and dog walker. She loved her menagerie of critters growing up and knew that veterinary medicine was her calling!

She met her husband in high school and they have two young children together, Olivia (age 6) and Weston (age 2), as well as two rescue dogs, Missy (a 13 yo pit mix) and Maybel (a 2 yo Heinz 57 mix). They live on a little piece of land in Loveland.

Dr. Freson graduated from UC with her vet tech degree, then went on to OSU and received her DVM in 2012. Immediately after graduating vet school, she began working at another hospital in Cincinnati where she practiced small animal general practice over the past 9 years.

She loves all aspects of vet med, but her favorite is nurturing the human animal bond and building relationships with owners and their pets. She enjoys pain management, internal medicine, dermatology, and surgery- to name a few!

When she's not working, she can usually be found hanging out with her family and friends. She enjoys horseback riding, being outdoors, and crafting! She can't wait to meet you and your furry family members!