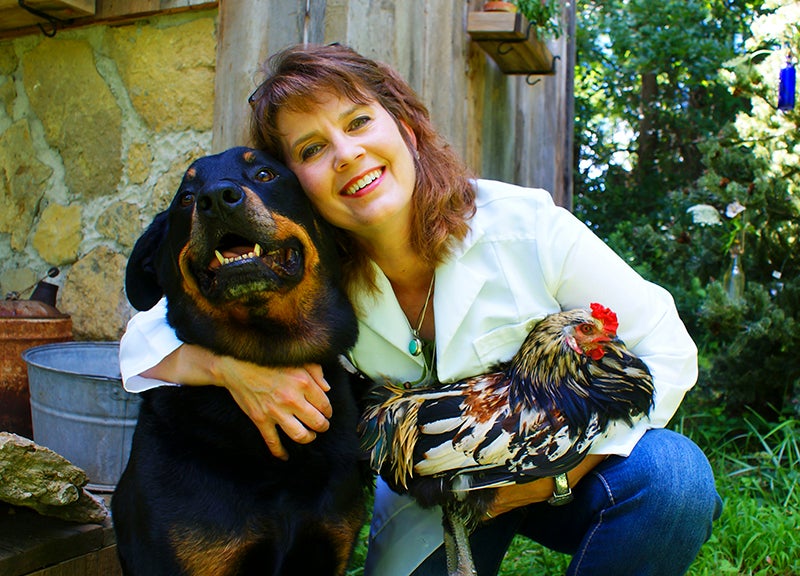 Dr. Vallee knew when she was six years old that she wanted to be a veterinarian after nursing her Grannie's sick calf back to health. Unlike most teenage girls, and in keeping with her love of animals, she asked for (and received) various animals (cow, horse, goat, and dog) as birthday and Christmas gifts.
Dr. Vallee attended Miami University where she received a Bachelor of Arts in Zoology in 1983. She then attended The Ohio State University College of Veterinary Medicine, graduating in 1987. Drs Vallee and LeCompte were classmates and began dating their freshman year. They were married during their senior year in September of 1986.
Dr. Vallee practiced for 17 years, even serving as Vice President for the Emergency Clinic of Cincinnati, then took a hiatus from clinical practice to focus her time on her three daughters, Christine, Rachel, and Natalie. She homeschooled them for many years and was also very active in 4-H.
Dr. Vallee has a keen understanding of animal behavior and husbandry. She is particularly skilled in treating backyard chickens. Her current clinical interests include the use of essential oils in veterinary medicine and training in ultrasonography.
Most important to Dr. Vallee is her faith. She has a deep love for family and friends. She also enjoys her small farm, riding, dancing, gardening, and even painting. Her current menagerie of animals includes three horses, a miniature donkey, a llama, two geese, 50 chickens, three dogs, and two cats... and oh yeah, her husband Dr. Paul.