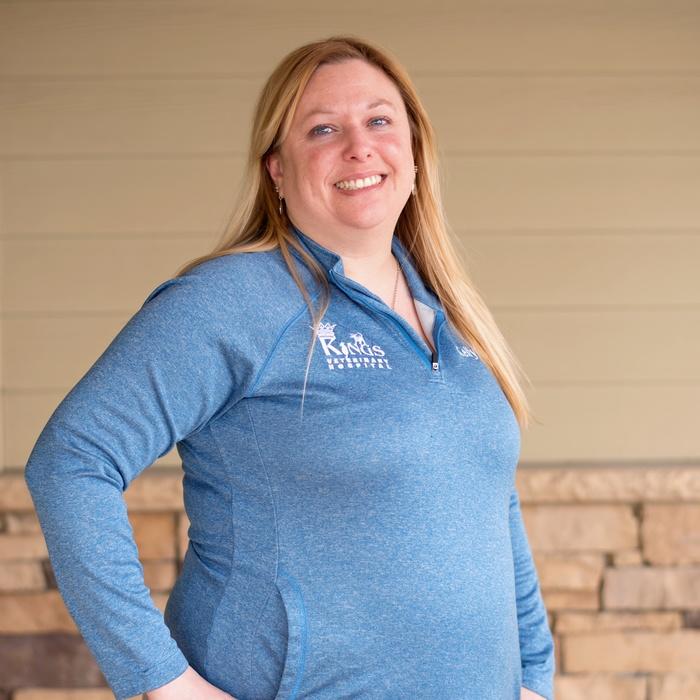 Kelly Foster
Veterinary technician Kelly Foster joined the Kings Veterinary Hospital staff in 2001. Kelly is an extremely hard worker and has taken on inventory. She loves working with the caring veterinarians and staff at the hospital and enjoys working with all the pets that come in each day. When she's not working, Kelly enjoys spending time with her husband and her son Connor and all of their pets. She shares her home with dogs, Mable, Rosemary Coonie and Dewey, and three cats, Bueller, Mr. Whipple and Zummi. All of her pets were rescued from shelters and she believes in supporting the SPCA and all animal shelters. Congratulations to Kelly on the birth of her son Sawyer! She is slowly transitioning back to work and we are so glad...we missed her dearly!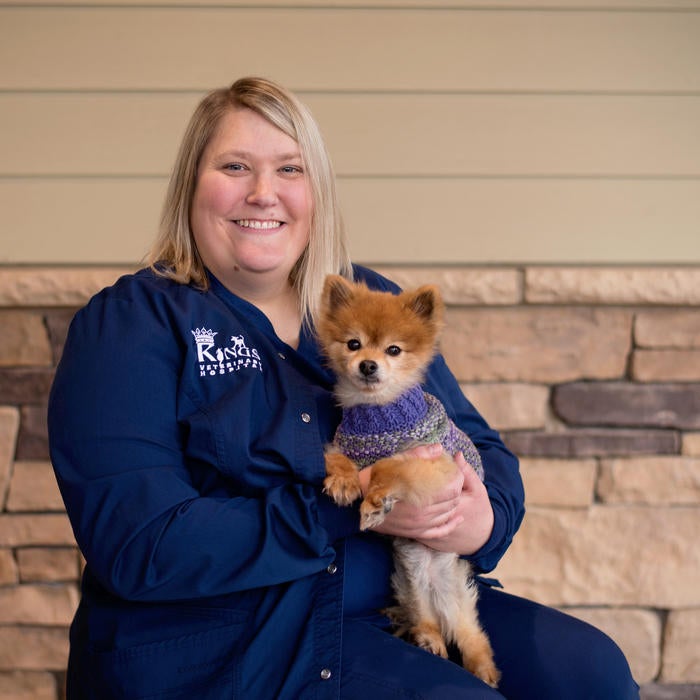 Liz Woodruff
Liz Woodruff did her preceptorship with us while she was in Vet Tech school. We knew immediately that she needed to be on the Kings Vet team. We hired her straight out of school and haven't looked back. She is mature beyond her years and stays cool under pressure. With her great sense of humor, you can't help but love Liz. Liz says she loves her team and thinks we provide great care at KVH.
One of our many newlyweds (there must be something in our water), Liz got married in 2013. She enjoys spending time with her family. She has 2 cats, Salem and Squirrel. She crochets, loves the outdoors, and loves spending time with her husband and 2 step daughters.