Grooming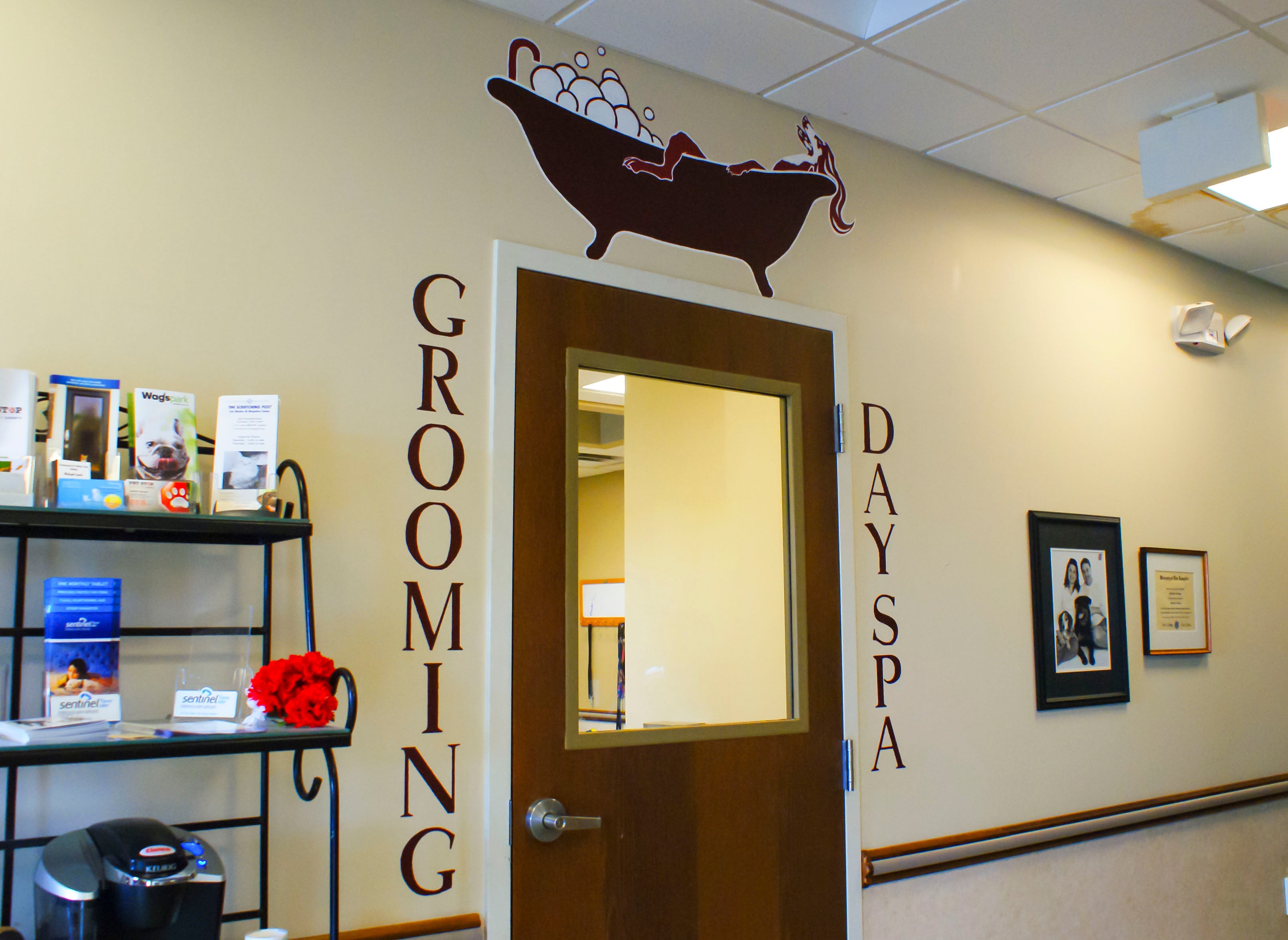 In October of 2014, Kings Veterinary Hospital absorbed Flip & Steve's Doggy Day Spa. We are so excited to not just house, but be able to integrate Flip & Steve's into our already comprehensive list of services.
If you have been a customer of Flip & Steve's you won't see much difference other than a few enhancements. You can now pay with credit card in addition to cash and checks, you will receive a report card with the details of your pets' grooming, and you can now schedule with our reception staff as well as the groomers.
If you have never used Flip & Steve's, we encourage you to give us a try. Our clients often comment on how amazing the dogs look as they exit the groom shop.
Meet the Groomers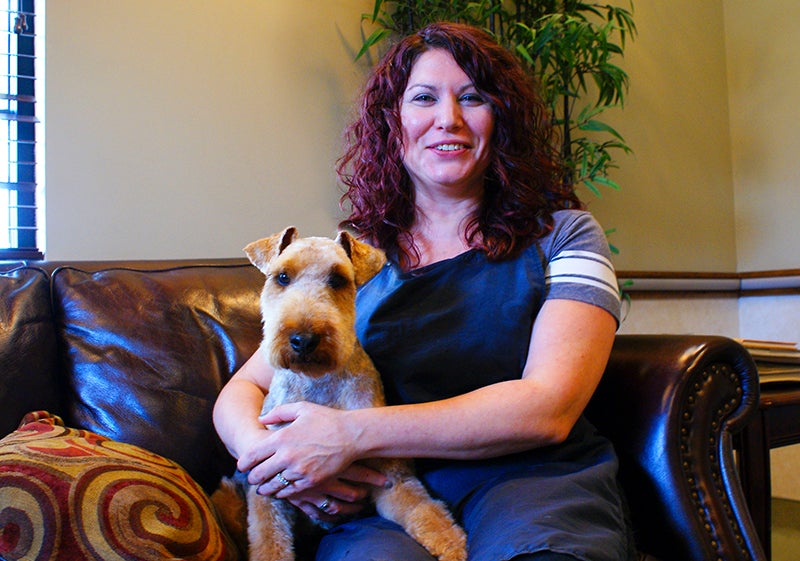 Jaime Barnes has been grooming dogs since 1996. She has truly perfected her craft. Have you ever seen a dog strut? That's what they do when Jaime is done with them! Jaime has a passion for grooming dogs which is evident by her 1000 watt smile. Jaime has been breeding champion smooth and wire fox terriers since 2005 and also shows them in obedience and confirmation.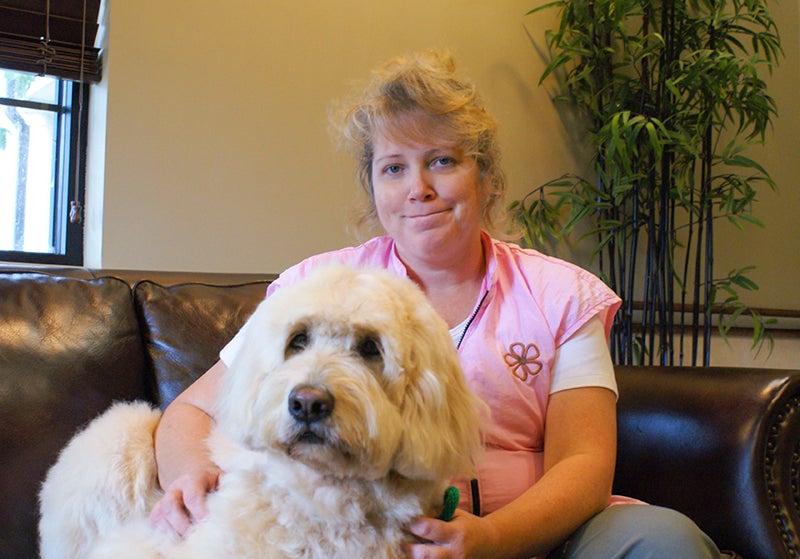 Angie Wilson came to us straight from grooming school in 2008. Angie has been breeding Cavalier King Charles Spaniels and English Springer Spaniels for 12 years so grooming dogs came naturally to her. When she is not grooming, she spends most of her time with her kids and her grandson. Angie is a kind soul and her patience is unparalleled. Angie too does an amazing job and her happy customers prance their way out the door proudly.
A few things you may not know about the grooming process:
All dogs must be current on their immunizations. If you are a Kings Veterinary Hospital client, we can easily update immunizations while they are here for their grooming. Advanced notice is best for scheduling purposes.
Some dogs experience itchiness after being groomed. Bathing removes the natural oils from the skin which can take a day or two to replenish. Occasionally this dryness can cause an itchy sensation. In addition, if dogs are matted, the brushing that is required to remove mats can cause some skin irritation. An antihistamine may alleviate this minor itchiness. In more significant cases of matting, the matted fur sits closely on the skin keeping moisture locked against the skin and creates constant tension. This can cause the skin underneath to become very sensitive and even irritated. Using clippers on this sensitive skin is often unavoidable but can cause some irritation. The more often dogs are groomed, the less likely this is to occur. Scheduling grooming at regular intervals is the best way to keep your dog's skin and coat healthy.
When your groom is scheduled, we will give you a specific time. If you need to arrive earlier than that time, we are happy to check you in early and then groom your dog at the scheduled time. If you are not able to make it by your scheduled time, you may be asked to reschedule. Typically, grooming takes several hours including the bathing, drying, and grooming. Please allow at least 4 hours for our groomer to complete the grooming process. Our groomers take great pride in their work which requires time, experience, and attention to detail.