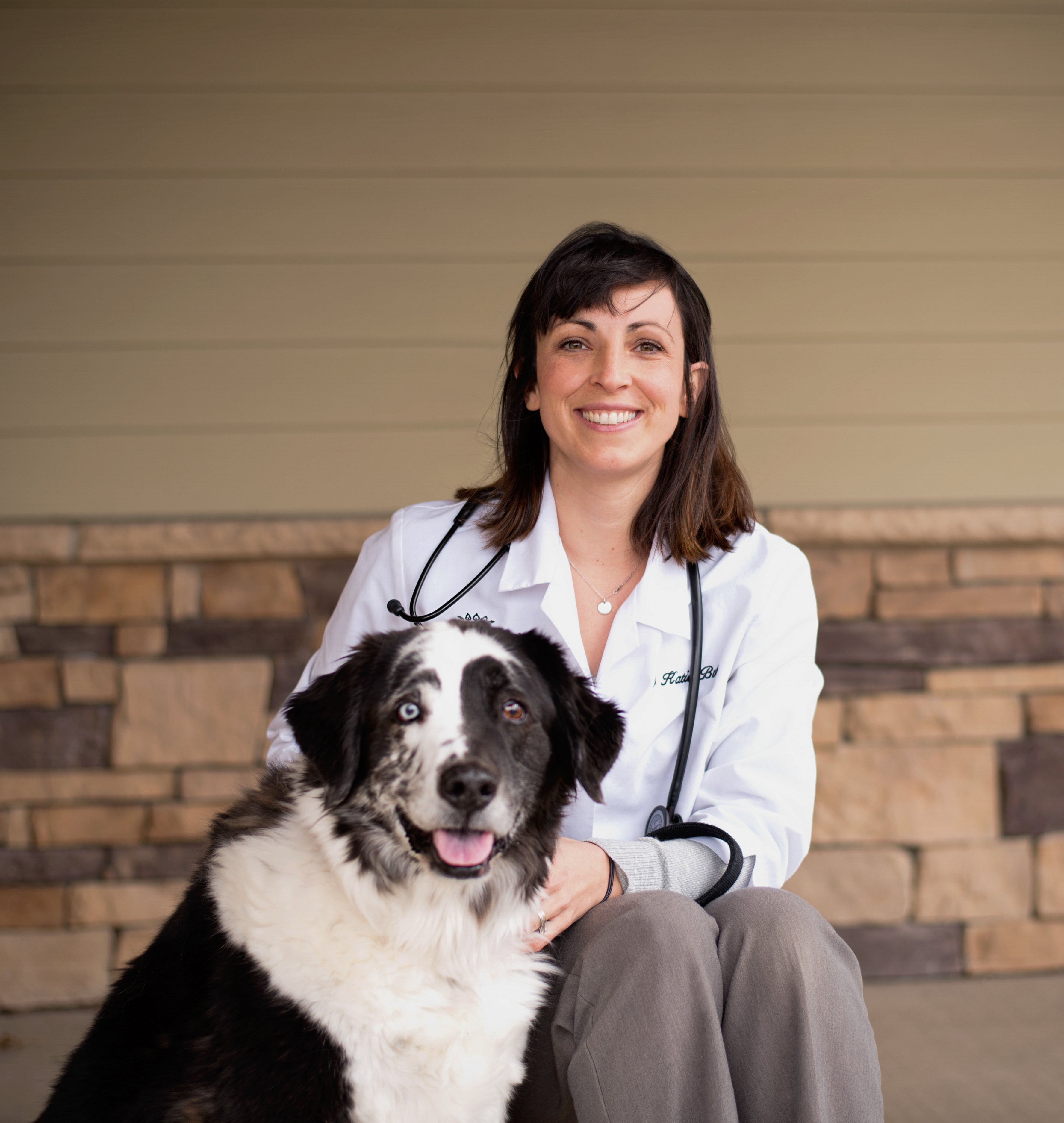 We warmly welcome Dr. Katie Buss to the KVH family. Dr. Buss joined us in June of 2014. Dr. Buss is an easy spirit and immediately sets people at ease.
Dr. Buss grew up in Rhode Island and had all kinds of pets. Since she can remember, she has wanted to be a veterinarian. She received her Bachelor's degree in Animal Science from the University of Vermont in 2005 and went to Colorado State University for veterinary school where she graduated in 2009. She worked in a rural mixed animal practice for one year in Plymouth, New Hampshire before moving back to Colorado. She worked in Denver until May of 2014 where her now husband's job at his family's business brought them to Loveland.
She is certified in medical massage and medical acupuncture for animals. Her interests are in pain management and internal medicine. In her spare time, she likes to spend time with her husband, Jude, and their two dogs, Rick and Oscar. She recently adopted a cat named Machka. They also play volleyball, go hiking and in her free time, she does a small amount of work on cattle.